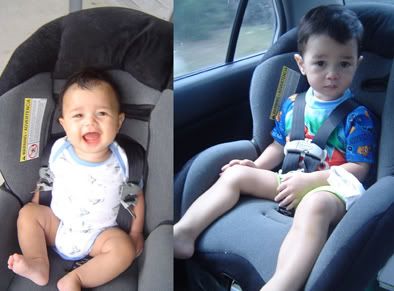 look how big he's getting =( [ignore the sad face - i was waking him up because we were almost to grandma's house and he was angry a me, hehehe]
more of an update later, but i just wanted to say how PISSED i am right now because some FUCK cashed a fradulent check against our ank account and took out 60bucks. what the hell?? if i hadnt checked out online banking thing this morning, would have never known. "teller cashed check" - yeah, thats great.
djfhdkfkddgfdfldgfd
people make me so damn angry.